May God himself, the God of peace, sanctify you through and through. May your whole spirit, soul and body be kept blameless at the coming of our Lord Jesus Christ. The one who calls you is faithful, and he will do it.

1 Thessalonians 5:23-24
Back in May, we witnessed the baptisms and declarations of faith of six people at Trinity Church Adelaide.
All six of them had different life stories – be it a realisation that their identity was placed in what others thought, or that the way they were living their lives just wasn't working, or just how sinful they were – but they all had one thing in common: they all came to realise that they needed the saving power and grace of our Lord Jesus.
It was an amazing privilege to see these six come to new life in Jesus and to know that they are part of God's big family. Please pray continually for these six – that they will continue to grow in their knowledge and love for Jesus and be a faithful witness as they share the good news of Jesus that we have all come to know.
You can hear more of their story in the video below. To see more videos like this you can visit the Trinity Stories playlist on YouTube.
Stories of Faith: Autumn 2023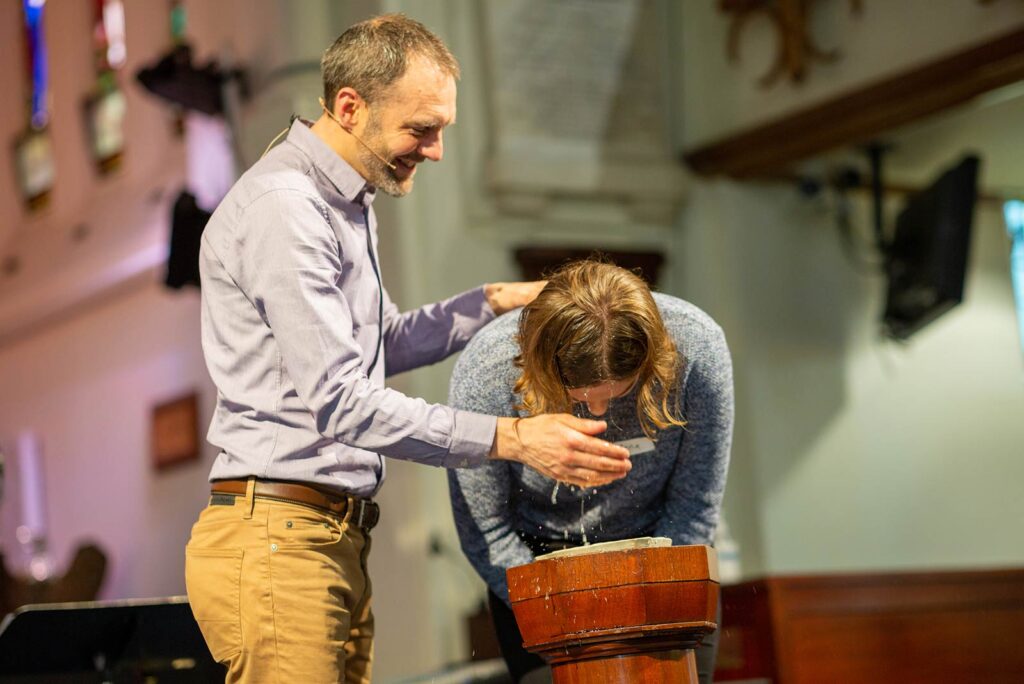 Baptisms and declarations of faith at Trinity Church Adelaide